Arsenal 2-0 Basel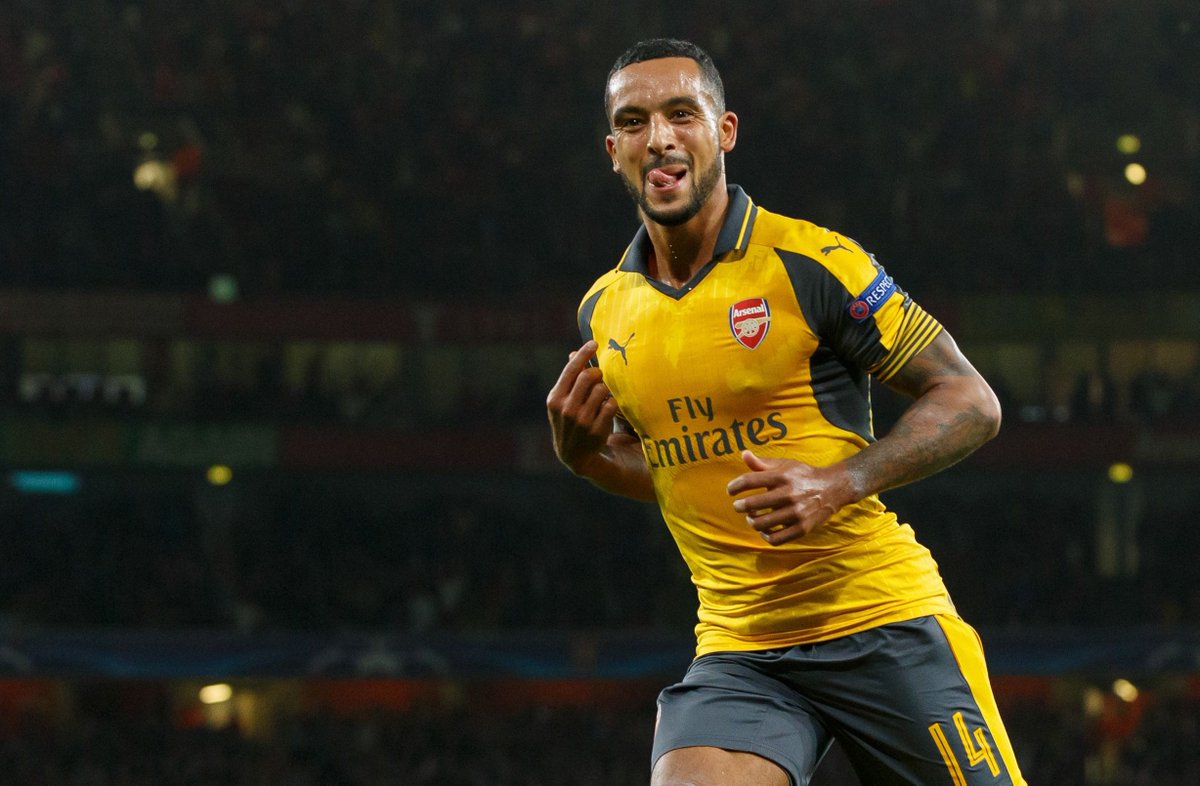 Arsenal built on their excellent performance against Chelsea on Saturday with another brilliant display of attacking fluidity and intent against Basel in the Champions League.

To produce yet another dominant display so soon after the game against Chelsea was crucial for the development of this side.

So often in the past a great performance against a top side has been nothing more than a flash in the pan. When the Gunners destroyed Manchester United last year, many believed that would be platform upon which Arsenal would finally mount a serious championship challenge. Unfortunately that level of performance was never really reached again as Arsenal faded in the title race.
The main problem was the failure to start games in the same manner, with great intensity right from the start. Last season the team just never seemed capable of being able to repeat that feat which had played such a key role in the win against Manchester United. It was on display again as the Gunners demolished Chelsea, but could they repeat it again only four days later. The answer to that question was an emphatic yes.
Arsenal were outstanding yet again and the 2-0 score line really did not do them any justice at all as a combination of great goalkeeping and finishing which should have been more clinical, kept the score down to two when it should have been far more. Arsenal's approach play at times was just outstanding, as the passing and movement from the attacking players became too much for Basel to handle. Space was appearing all over the pitch and just when Basel thought they had their opponents covered, another Arsenal player would appear from nowhere, in bags of space. It was reminiscent of when Barcelona had first played at the Emirates, when it had felt as though the visitors had more men on the field, such was the level of their dominance and ability to create space for their teammates.
Arsenal's attacking three are really coming into their own now, developing that innate understanding to be able to pick each other out with one touch passing, or making runs, safe in the knowledge they will be picked out with the right pass. Iwobi, Sanchez and Walcott are simply terrifying opposition defences with their speed, movement and creativity. However it is their collective pressing which is suffocating their opponents, leading to panic amongst the back line and inevitably, mistakes.
While Sanchez has been brilliant and Iwobi's performances belie a player so young, Theo Walcott appears to be growing in stature game by game. The Englishman has added an indefatigable work rate to his game this season, much to the approval of the Arsenal faithful, and as his performances have improved, so too has his confidence. Walcott's display against Chelsea was outstanding and against Basel there was a confidence which has rarely been seen during his time at the club. It was chest out, shoulders back, strutting around the pitch as his body language professed a man who now truly believes he belongs on this stage. Walcott's searing turn of pace also appeared to have improved as he burst past a number of challenges early on as if he were propelled by a jet pack.
As against Chelsea, it was no surprise that it was Walcott who got himself onto the score sheet once again on Wednesday night. The first goal owed much to great movement by Sanchez, who is really growing into the lone striker role. The Chilean picked the perfect moment to run in behind the Basel defence, timing his run perfectly to beat the offside trap, and was picked out superbly by Nacho Monreal's delicate clipped ball over the top. Sanchez duly crossed the ball towards the centre of goal, where Walcott suddenly appeared, catching two Basel defenders completely by surprise as he sprinted in between both of them, to head the ball home.
Walcott them went on to double his tally following a brilliant give and go, which left the Basel defence with absolutely no hope of catching him. As he received the return pass on the edge of the area, Walcott still had plenty to do in order to beat the goalkeeper, but in this form he didn't even hesitate and unleased an excellent shot across the goal, beating the goalkeeper before seeing the ball go in off the far post.
Arsenal continued in this vein throughout the first half in particular, creating a number of opportunities through wonderful attacking moves, which not only mesmerised the Basel defence but also the crowd inside the Emirates Stadium. Arsenal on this form are simply irresistible. It was unfortunate that such a fine display was not awarded with a few more goals and Wenger will hope that his attackers will have their shooting boots on next time around as had Basel managed to score it would have made for an uncomfortable finale when the game should have been finished off during the first period.
The Gunners now travel to Burnley for a difficult game on Sunday. Burnley are coming off a well-earned victory against Watford and will not be in any mood to give Arsenal an easy three points. Arsenal must earn the right to play and will need to remain humble and go into this game with the exact same attitude they have had during the last two games. Far too many times in the past the Gunners have started matches in lethargic fashion which has allowed their opponents to gain a foothold in the game, making it all the more difficult for Arsenal to secure the victory. Fast starts have been what these two impressive victories against Chelsea and Basel have been built upon and Wenger must therefore ensure there is no let-up in his side's attacking intensity. Should he succeed, the future certainly appears bright for his side, as suddenly Arsenal appear to have options and cover all over the pitch. It is still far too early in the season, but if the Gunners continue to produce such mesmerising performances, they will not be too far off from achieving the game's highest accolades.